Happy Friday & Happy New Year!
How about Five on Friday?
No Resolutions for me this year! I'm just making goals. I wrote down five goals in total. I think 4/5 were money related and my 5th was to better my relationships. All things that are very possible and that I'm happy to do! What are your 2014 Goals and/or Resolutions? Did you make any?
Yellow for HAPPY! It was a great day to start the new year. I got a kiss from my boo at midnight, had a movie date with my mom on new years day and then had dinner with the fam that evening.
Block #2 for my mood blanket - CREATIVE. I decided to go with a flat braid join for this blanket. First time with this joining technique. Doesn't look bad ... right?
Annnnd I used my handmade coffee cozy for the first time. I don't think I realized how cute it was until today. I need to make more and sell them!
oh. I forgot to mention that on new year's day after the movie I went and got TWO chocolate ganache cupcakes. MMM-MMM-Good. Mouth watering now just thinking about it. What sweet did you kick your New Year off with?
I love seeing this in my email. I ordered something very special for a friend. I can't wait to get it and gift it!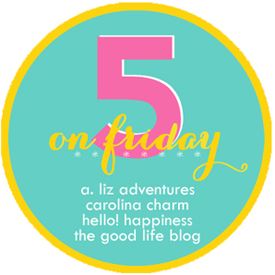 What are your Five on Friday (or even one on Friday)? Leave your comment/link below. I can't wait to see how the first few days of the New Year have been for you!
~Trish