Hi Folks & Happy Friday!
Snow! OMG. Snow. If you follow me on Instagram then you saw this picture yesterday:
Thank goodness for Troy because he got out there and unburied my car THEN he went past my mom's house and helped her out which is super nice/sweet. Also I'm HAPPY to have a job where they actually close when weather is a mess. My last job we would have to be in the office no matter what. BUT according to my boss yesterday was not a "snow day " it was a "go day". Ha!
[two]
Isn't this picture just absolutely gorgeous? OH MY GOSH it melts my heart. This is a picture of my friend's friend baby. She special ordered this hat for the baby months ago and it's so nice to get this picture back in return. The eyes on this baby - lovely!
[three]
Speaking of babies. I went to see my friend Kim's new baby (he is soo cute!) and I went to deliver her this
Green and Navy Blanket
for him and when I got there she showed me the whole that appeared in her first babies blanket (I made this star blankie about 3 years ago). I managed to patch it up. It's not perfect but I think it'll do. I tried to find some tutorials on how to fix a blanket but nothing was helpful so I had to wing it.
I love this. It's a little special touch I added to my buddy
Jenn's
wedding shower gift. It's a framed picture of me with a crochet heart on the back. JK. I mean that would make an AWESOME gift tho.
[five]
Happy Valentine's Day!
I hope yours is filled with chocolates, flowers, love and/or what ever tickles your fancy!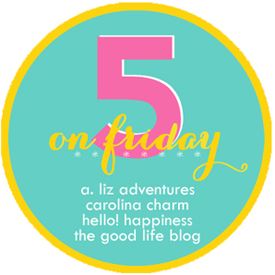 What are your Five on Friday (or even one on Friday)? Leave your comment/link below.
~Trish